Rainbow Rocking Stacker
Regular price
Sale price
$28.95 USD
Unit price
per
Share
Details:
🌈Material: Food grade non toxic silicone material
🌈Age Range: 3 months and up
🌈Features: Stacking toy, Chewing toy for babies
🌈Gender: Unisex
🌈Product Dimensions:5.63 x 2.6 x 1.81 inches
🌈Certification: CE, EPA, UL
👶The colorful arched silicone stacking blocks distinguish the traditional blocks and wooden boards on the market. Many creative games are provided for children. Can be stacked to form a flat or three-dimensional shape. Such as mazes, bridges, tunnels, arches, etc. It stimulates the imagination and creativity of children very well. It is very helpful for color and size recognition, and it can also improve the skills of stacking and sorting.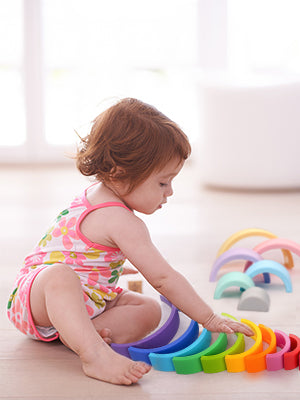 👼Silicone stacking toys help the development of the body and brain. Stacking and nesting can better stimulate children's inner challenges, integrate imagination and creation, cultivate early logical thinking skills, enhance children's practical ability and patience, and improve motor skills and visual spatial skills. Through this silicone rainbow stacking toy, children can learn various educational skills and experience different happiness.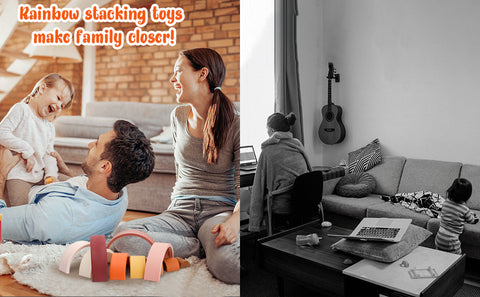 🏠Our product is not only a toy for babies to play and learn, but also a bond used to enhance the relationship between parents and children. Learning while playing games makes learning fun. Silicone rainbow stacking toys play an important role in children's lives and bring joy and happiness to children's childhood life.