Montessori Digital Board
Regular price
Sale price
$39.95 USD
Unit price
per
Share
Details:
🎨Material: Wood and felt wool
🎨Age Range: 36 months and up
🎨Features: Montessori benefit intellectual toy, strong and durable.
🎨Gender: Unisex
🎨Product Dimensions:10.98 x 8.43 x 1.42 inches
🎨Certification: CE, EPA, UL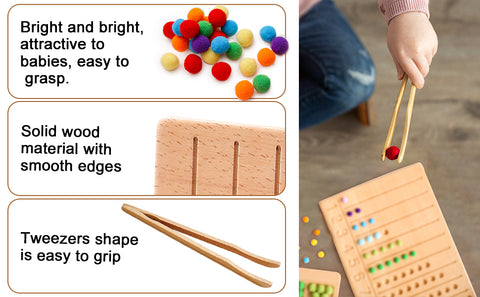 🔥
Wooden digital tracking board is a good Montessori benefit intellectual toy, which promotes children's brain development and learns to count; repeated clamping of beads can exercise hand-eye coordination; beads of different colors can help babies Improve color perception.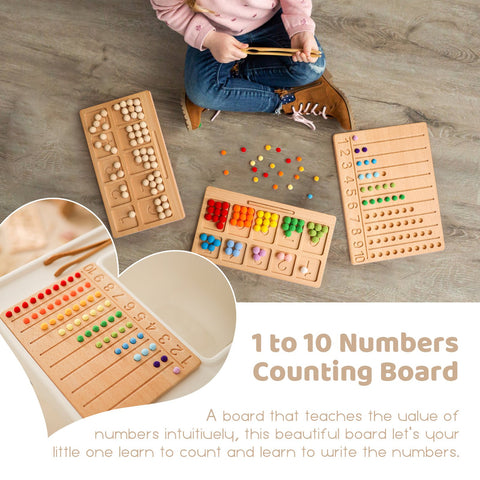 👼Babies can use their fingers to describe the shape of the numbers engraved on the digital description board, which is helpful to control hand movement and muscle memory, from an early age to calculate mathematics and classify beads, learn and play while learning, and generate mathematics interest.
❤️ The bead place board is made of pure natural wood, polished by hand, and the surface is smooth without burrs and no irritating taste. Strong and durable. The beads are made of felt wool, which is soft and easy to clamp. When the baby is picked up with tweezers, it is not easy to fall off.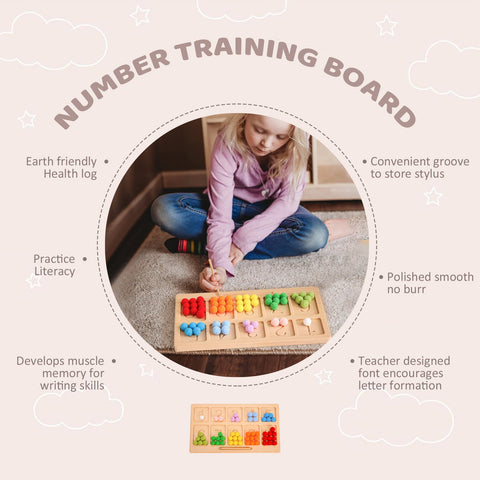 🏠This is a challenging and entertaining Montessori toy. You can play and learn together with your child, and accompany your child to grow up slowly. The wooden track board toy has become the bond of parent-child relationship, allowing you to enjoy time alone with your child and providing an early start for your child's development.